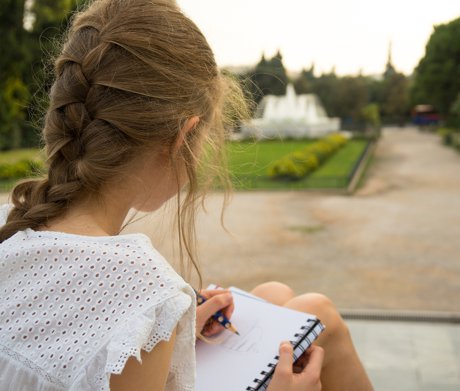 There's an art attack on Sarasota real estate. At the Art Center Sarasota artistic touch knows no bounds. This member based organization works off a mission to "provide Sarasota with opportunities for creative expression and art appreciation through art education, exhibitions and cultural programs."
Exhibits are ever changing and feature an array of contemporary art. Art is in the eye of the beholder and pieces on display are meant to enlighten and provoke. Patrons living in Sarasota and beyond find themselves lost in thought while contemplating artwork held within the center's walls. Three galleries wait with treasures to be discovered. Nearby, juried exhibits are held in the atrium.
While artwork sits center stage inside the building the grounds are simply beautiful too. The Sam and Sally Shapiro Sculpture Garden presents an outside gathering place for folks to find inspiration. Numerous works by outstanding artists are thoughtfully scattered about. Highlights include a Japanese sand and stone garden, seating for contemplative journeys and winding paths to meander about on.
Artists Living in Sarasota Are Easily Inspired
Budding artists frequent Art Center Sarasota to work on their craft. Workshops and demonstrations are presented by visiting artists and those in residence. Master series classes are offered in mixed media, acrylic, oil, watercolor, pastels and more. Summer art camps are open to both Florida youth and adults. Young artists are often in the spotlight with K to 12 art shows.
Special events add to the ambiance. Film festivals easily incorporate visual arts. Art in the Garden brings local artists together with the community. Features include a beer and wine garden and prominent food trucks. Monthly salons are free to the public and present a wide range of subjects.
Art Center Sarasota is located at 707 N. Tamiami Trail. Doors welcome folks in Monday through Saturday from 10 a.m. to 4 p.m. Stop by to say hello and appreciate some art when in the Sarasota real estate area.